7 Bamboo Pac Man Buttons 3/4"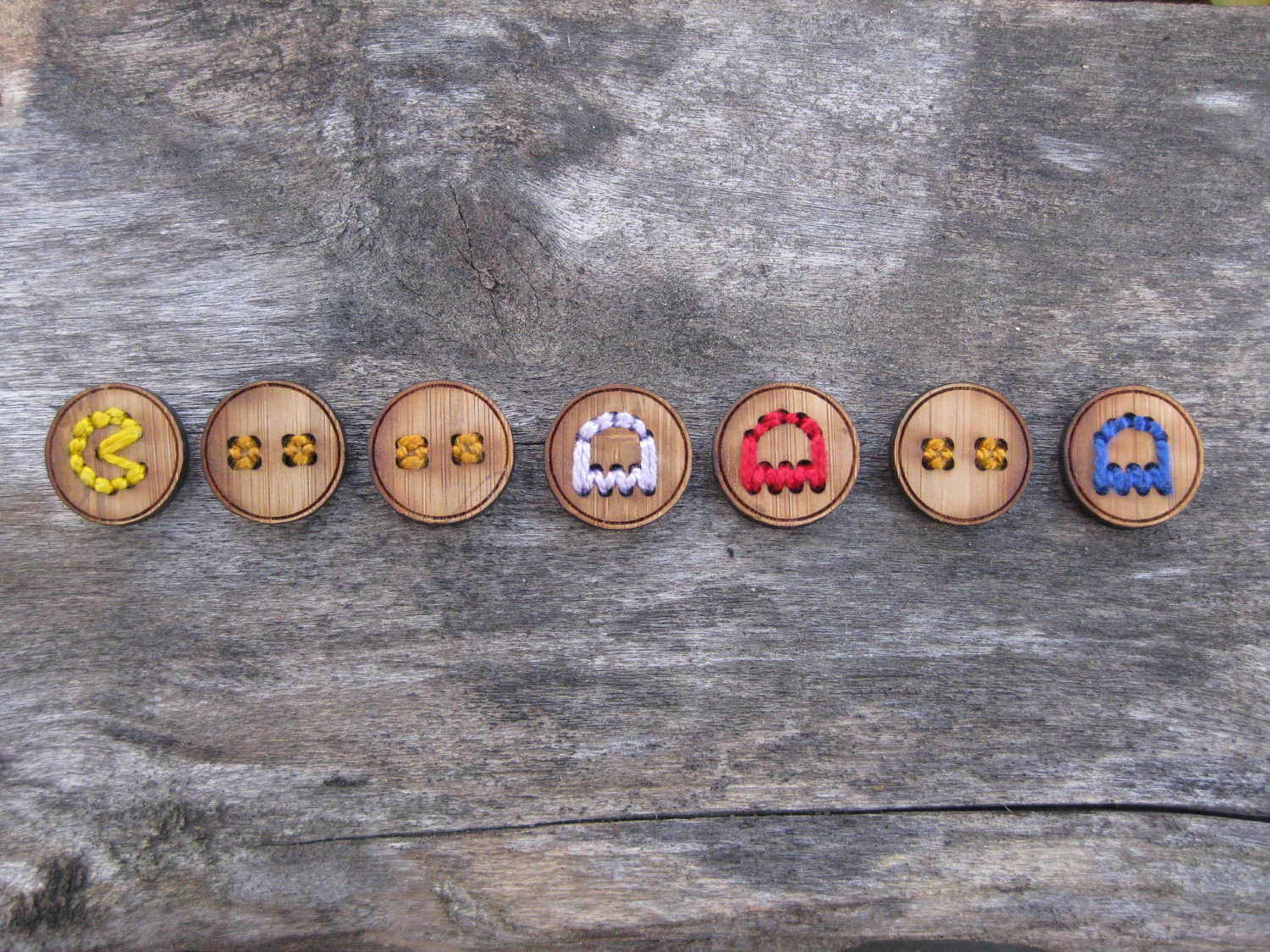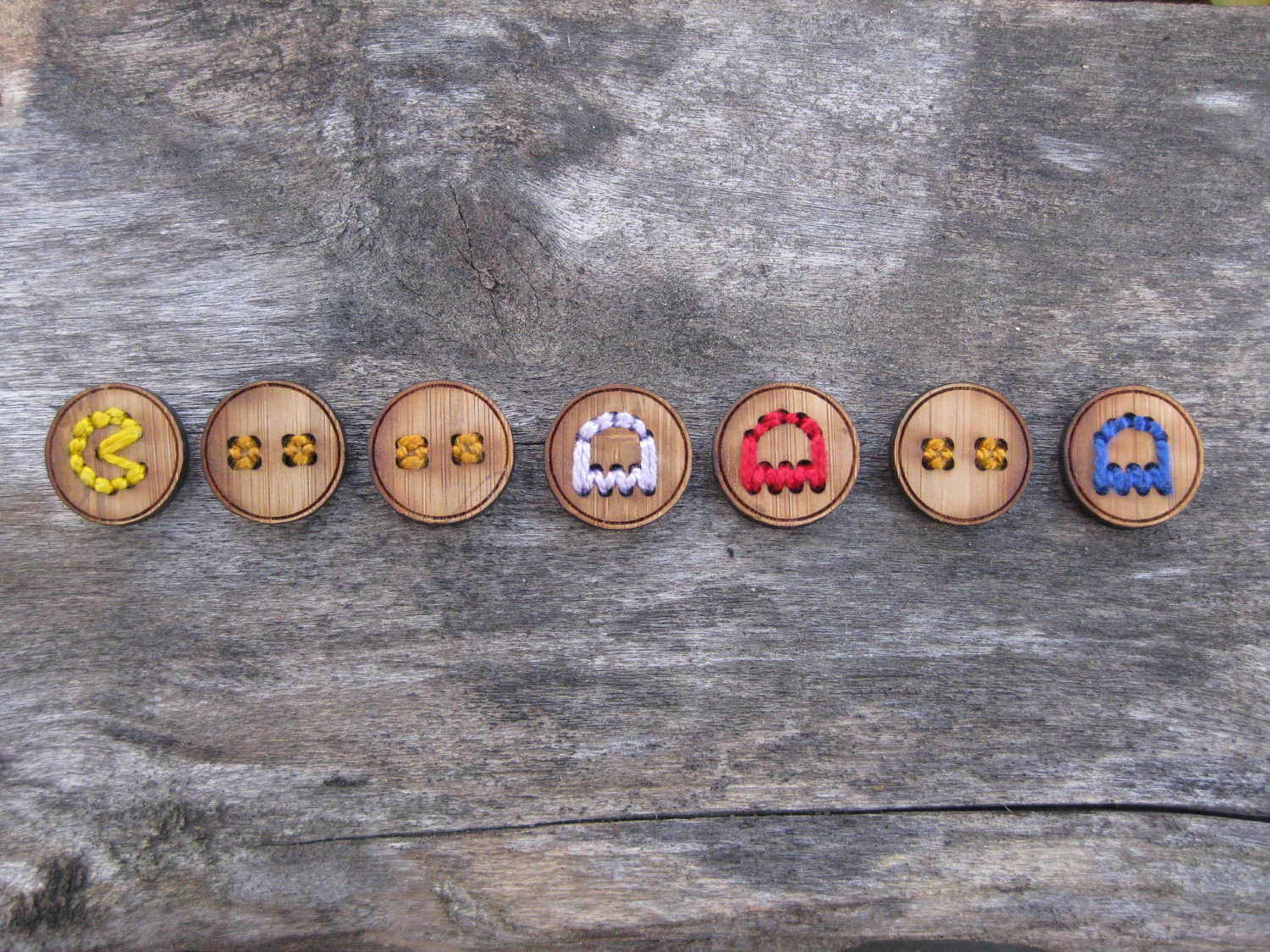 7 Bamboo Pac Man Buttons 3/4"
Customize your own Pac Man scene with this set of seven Pac Man buttons. This set comes with one Pac Man, three ghosts and three sets of dots. There are seven 3/4" buttons and they're made of 1/8" bamboo. The holes in each button outline the characters, and are left empty so that you can embroider them with your own needle and yarn or embroidery thread. These buttons are a great way to personalize garments, add color to baby items or to embellish your accessories with a special video game themed touch.
When using these buttons in a place where they need to be functional, I like to fill in the holes first, then tack the button onto the garment using only a few of the holes. If you use only holes more towards the center of the button to attach it to the garment, the button functions better. You may want to use only one or two plies of the yarn to fill it in if it your yarn is super thick.
These buttons can go in the washer and the dryer, but as with most things made of natural materials, they will probably last longer if they are hand washed or if the item is dried flat.
It is important to me that each item I make is special and bamboo contributes to this as a unique material. Bamboo plywood is sustainable and is stronger than wood. Bamboo has a rich history of roles and uses in Asian mythology and culture and is even used in Chinese medicine because of its anti-bacterial properties.
Your buttons will arrive carded and will have a care card with them.
Because they are made of a natural material, the appearance of each button may slightly vary. Additional quantities of each button are available, please contact me if you would like me to create a custom listing for you.