Bamboo Knit State Keychain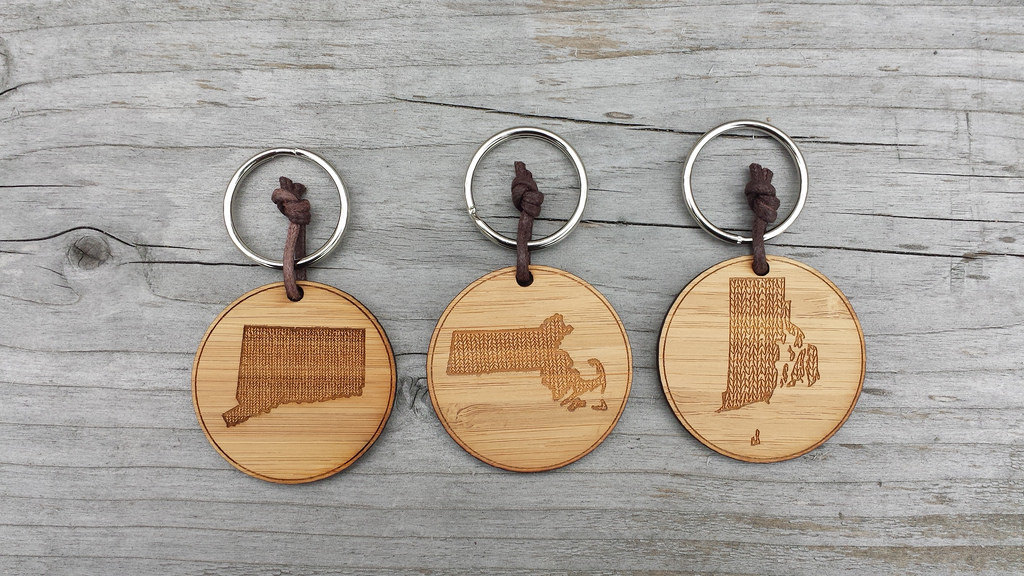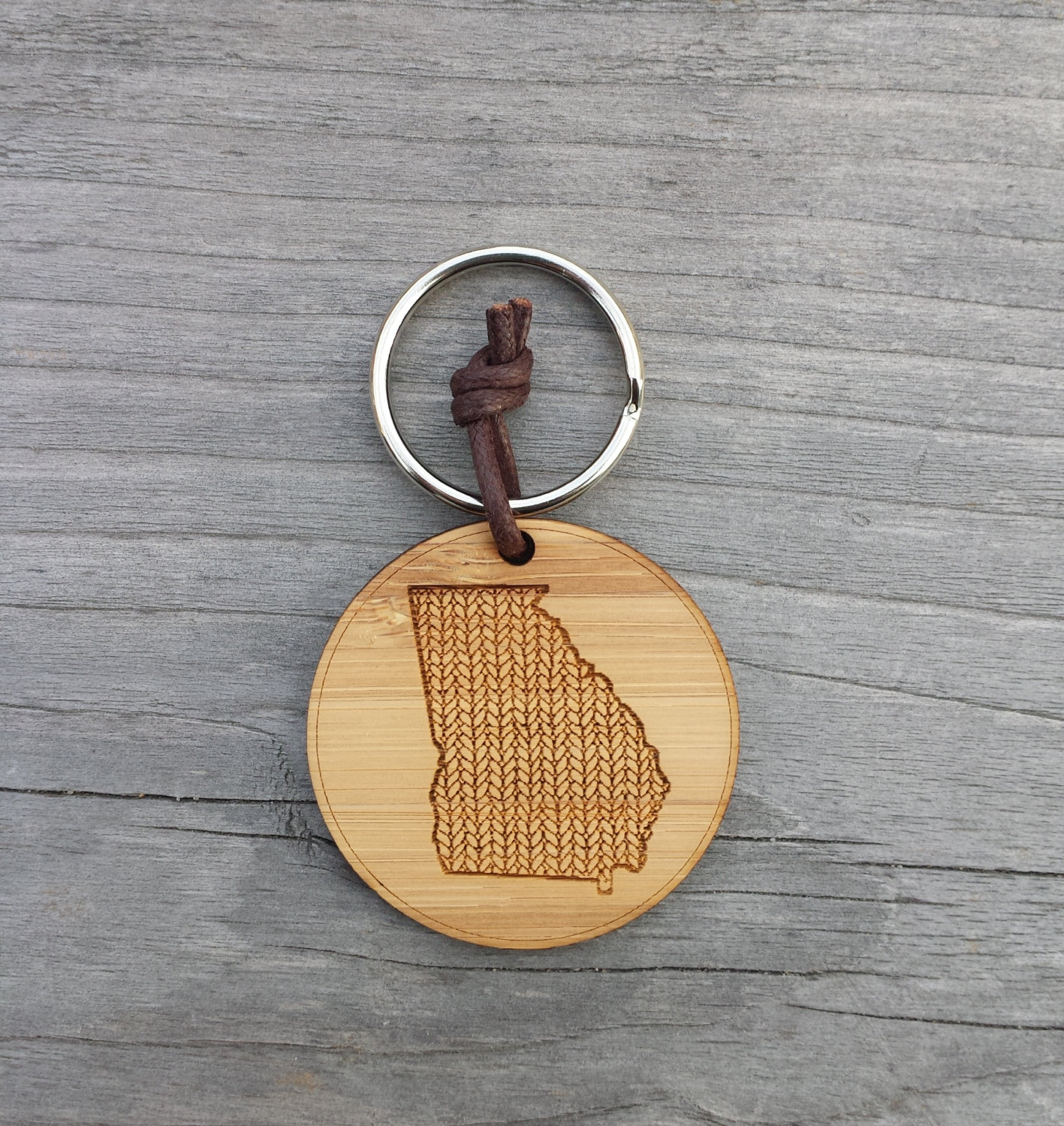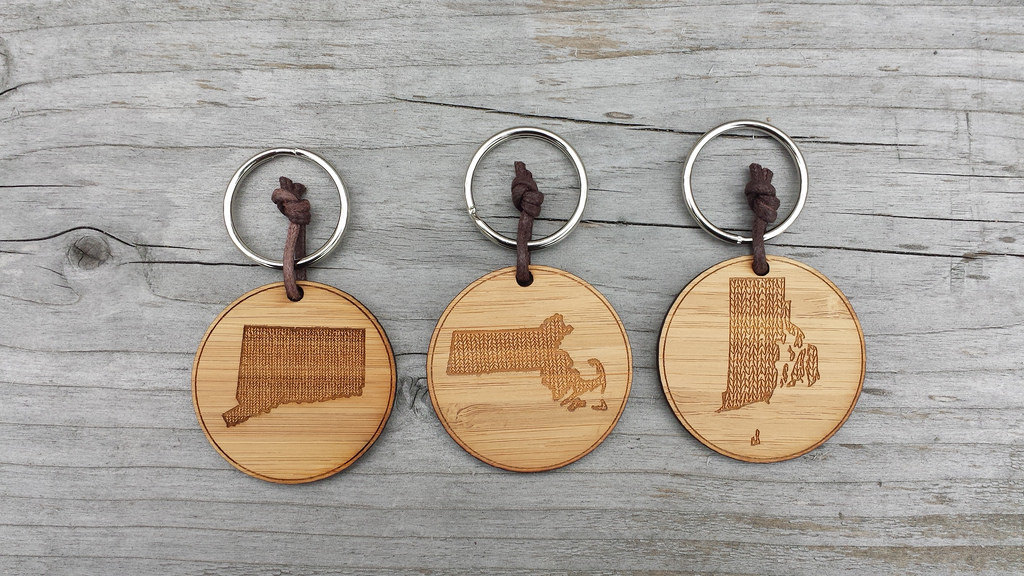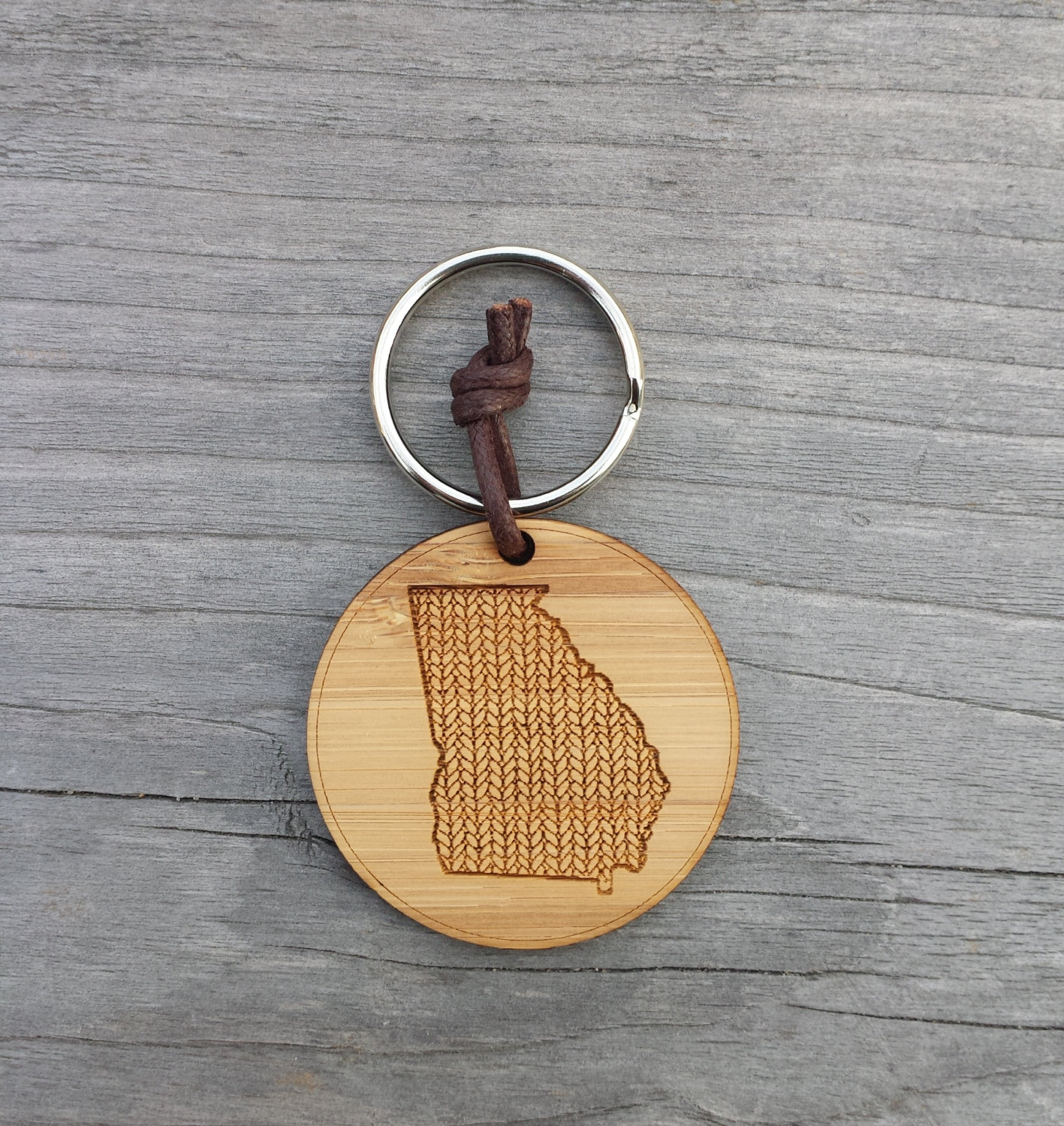 sold out
Bamboo Knit State Keychain
Bamboo Knit State Keychains are 2" in diameter and have the texture of a knit rib laser etched into the outline of your state. The round tag is knotted onto the key ring with thick cotton cord.
It is important to me that each item I make is special and bamboo contributes to this as a unique material. Bamboo plywood is sustainable and is stronger than wood. Your needle gauge won't be indestructible but can withstand more than a needle gauge made of birch. Bamboo has a rich history of roles and uses in Asian mythology and culture and is even used in Chinese medicine because of its anti-bacterial properties.
Because they are made of a natural material, the appearance of each piece may slightly vary from what is pictured.
These are also available as magnets and pins. They make great favors for weddings, parties or events and can even be personalized with dates and names.
Pictured are Connecticut, Massachusetts, Rhode Island and Georgia, but I can make any state. Want to see your state next? Please message me.