Advent Calendar Number Button Set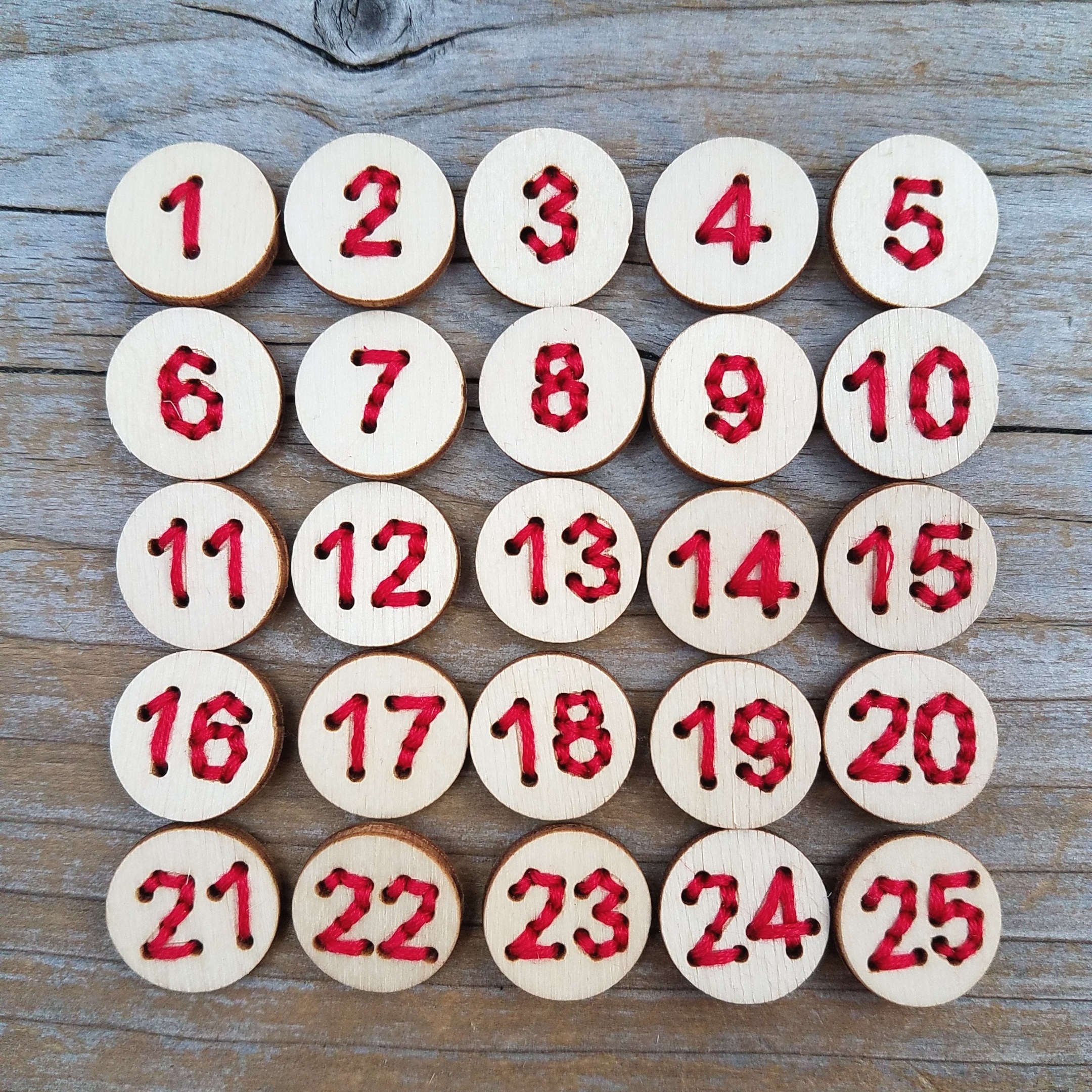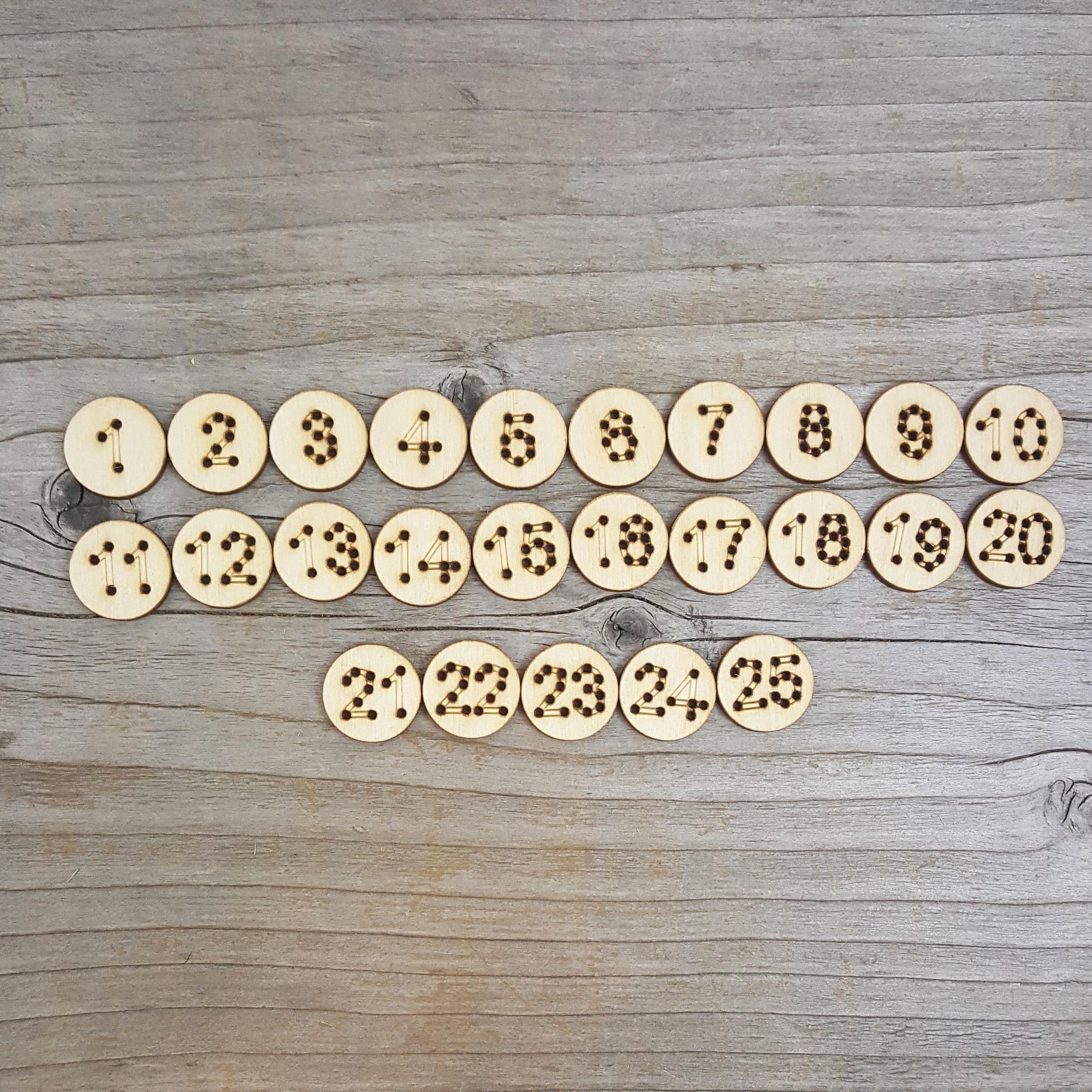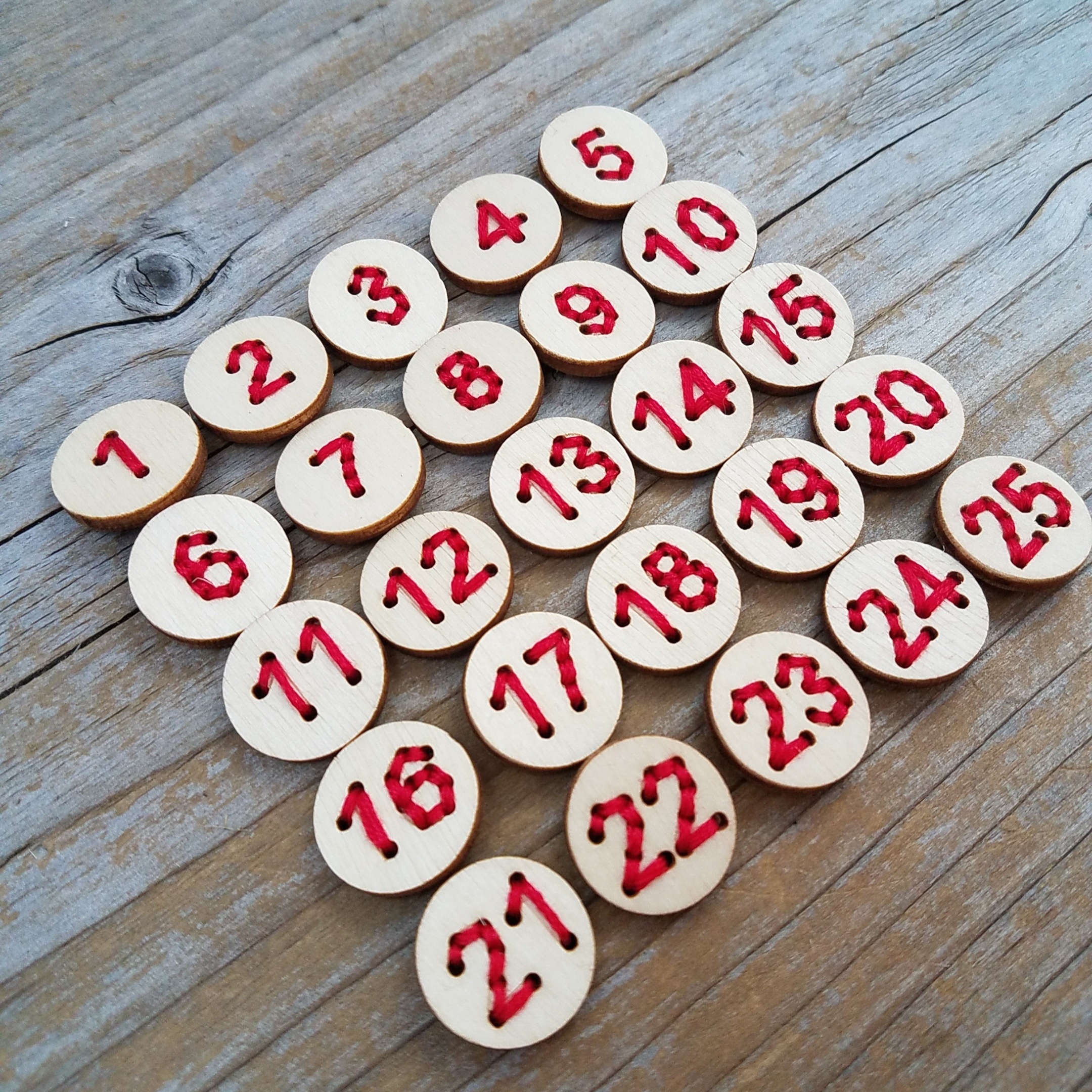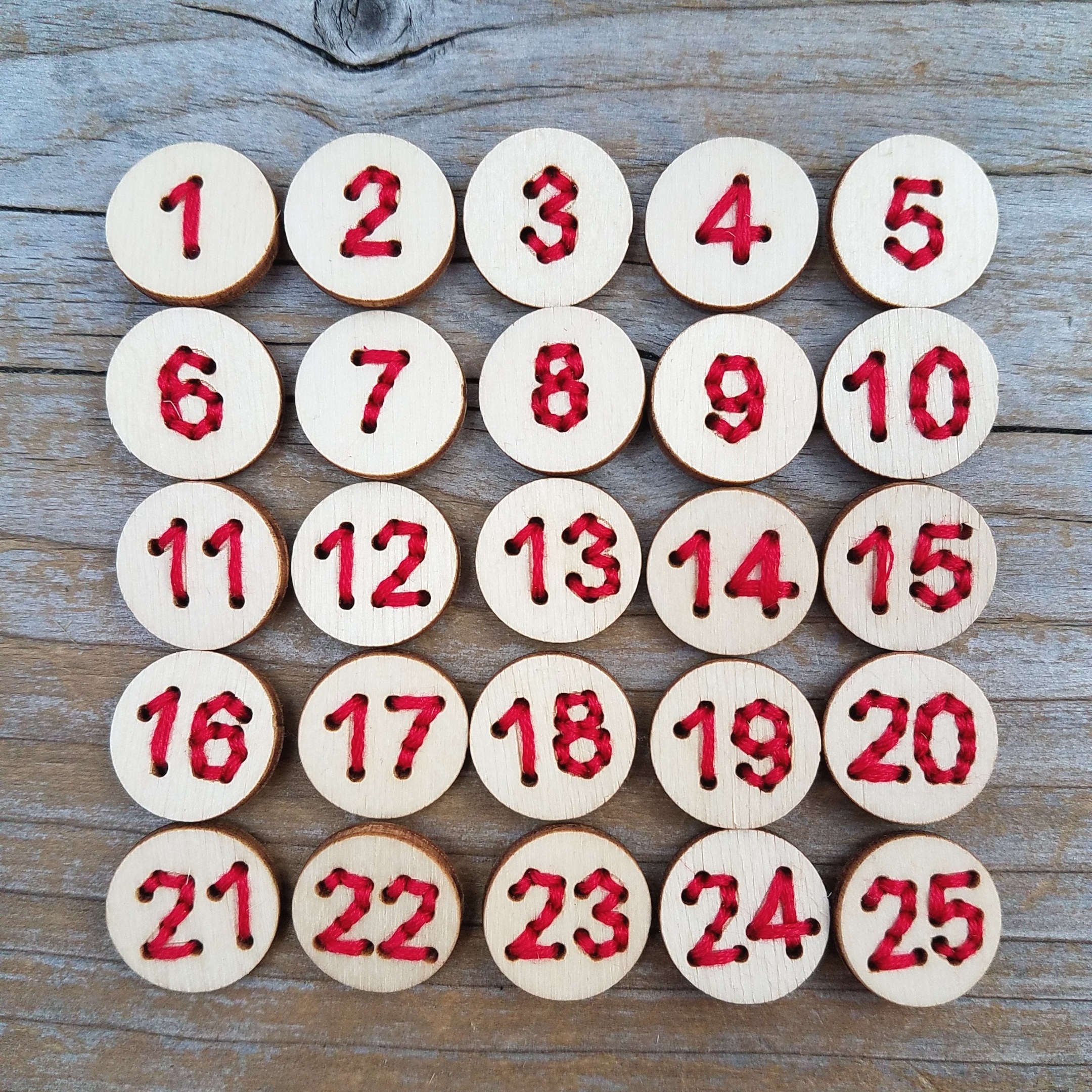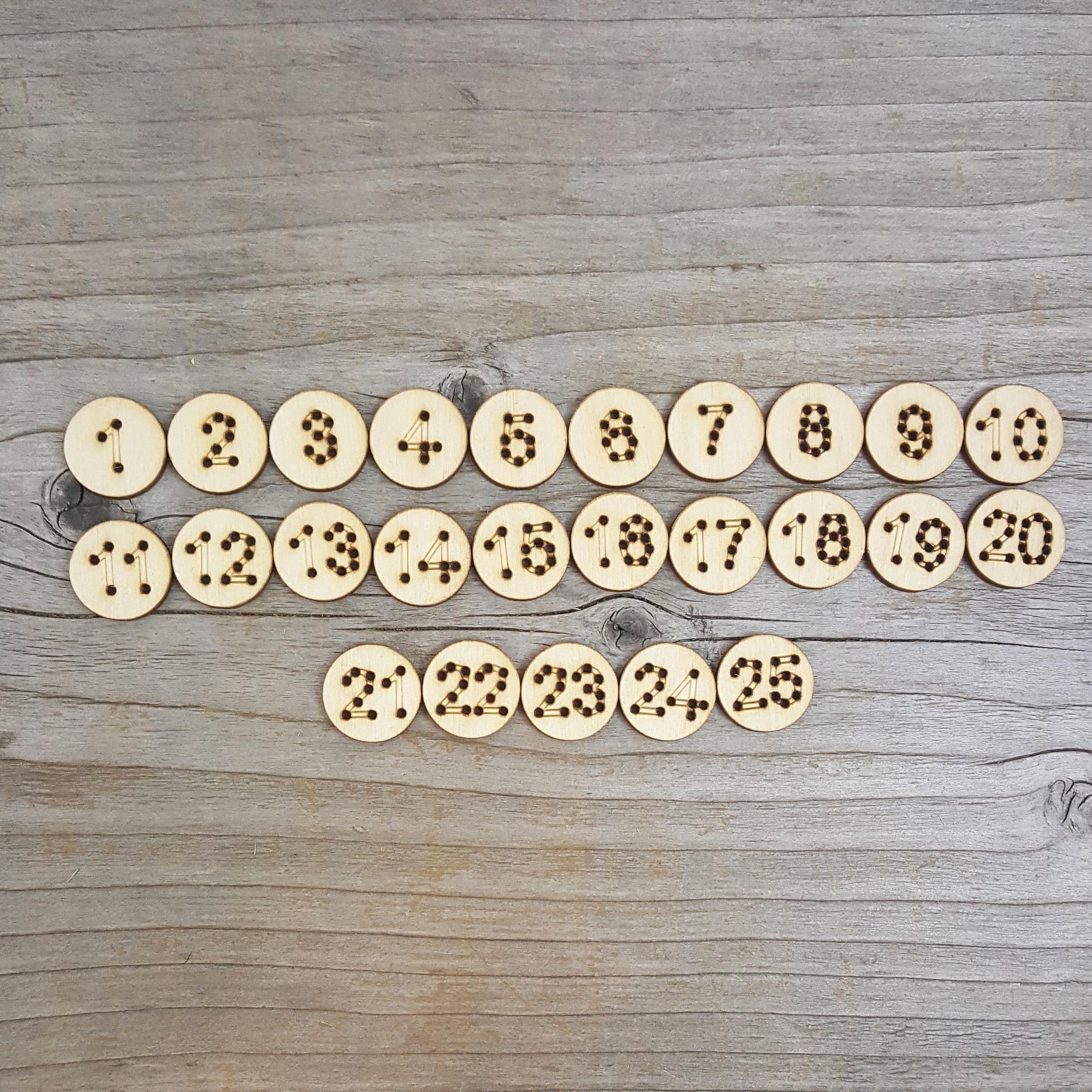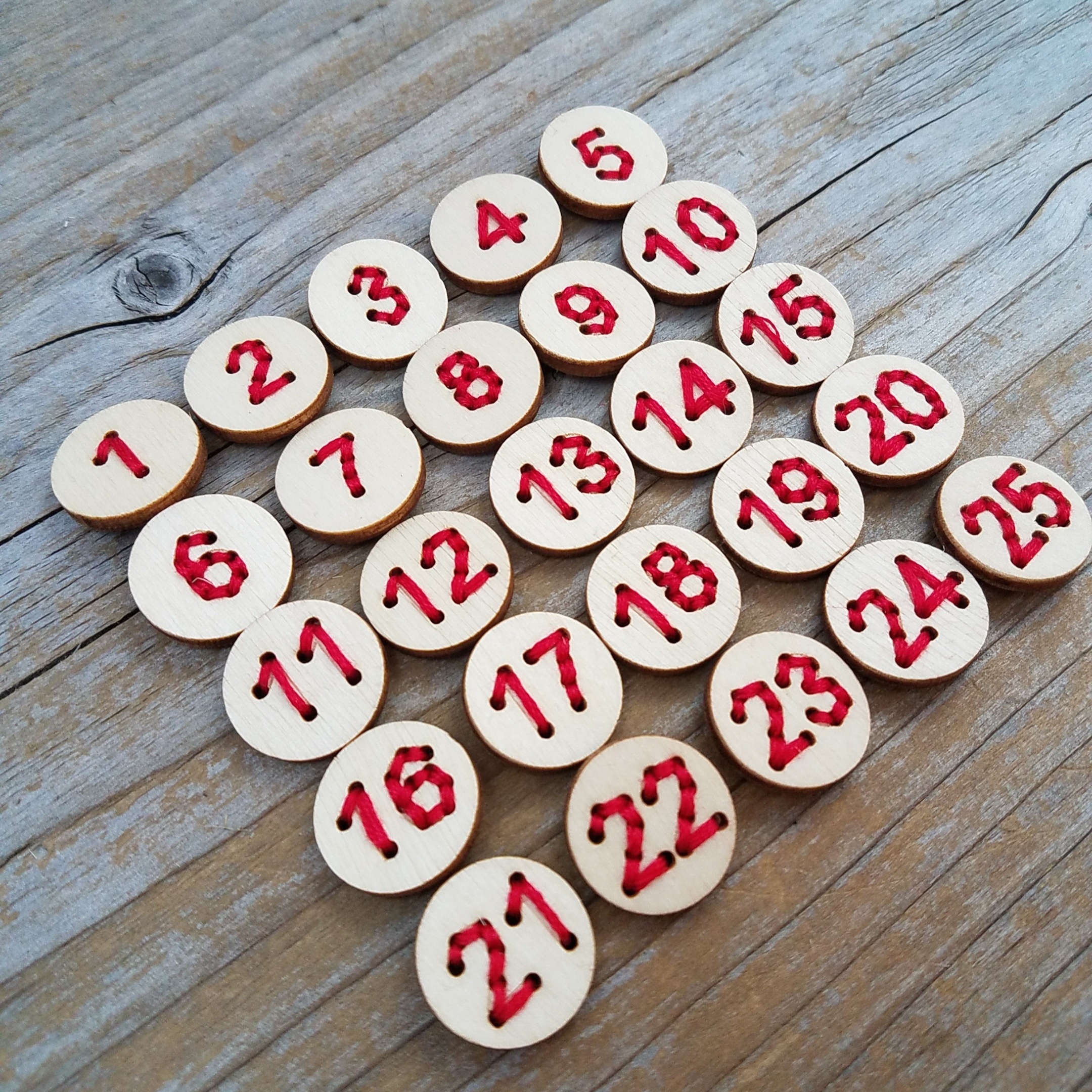 Advent Calendar Number Button Set
This set of stitchable number buttons is perfect for making an Advent Calendar. A variation on the 9 Hole Birch Buttons, these unique tags have holes to stitch in your numbers and have the outline of the number laser etched around the holes so can easily figure out which number you're working on. Choose between 25 or 31 button tags made just for you.
Your buttons will arrive un-stitched so that you can sew them onto your project with your own yarn or embroidery floss. The holes are small so you may want to use only one or two plies of the yarn to fill it in if it your yarn is super thick.

These buttons can go in the washer and the dryer, but as with most things made of natural materials, they will probably last longer if they are hand washed or if the item is dried flat.

Product Details:
Material: Birch

Approximate Size: 3/4" x 1/8" thick
Because they are made of a natural material, the appearance of each button may slightly vary.
PLEASE NOTE that the example of stitched buttons in the listing photos are made of bamboo, which is slightly darker than birch. Your buttons will look like the un-stitched birch buttons in the listing photos.
Make sure to share your work by tagging it #katrinkles when you post it on instagram.