Custom Stitchable Letter Tags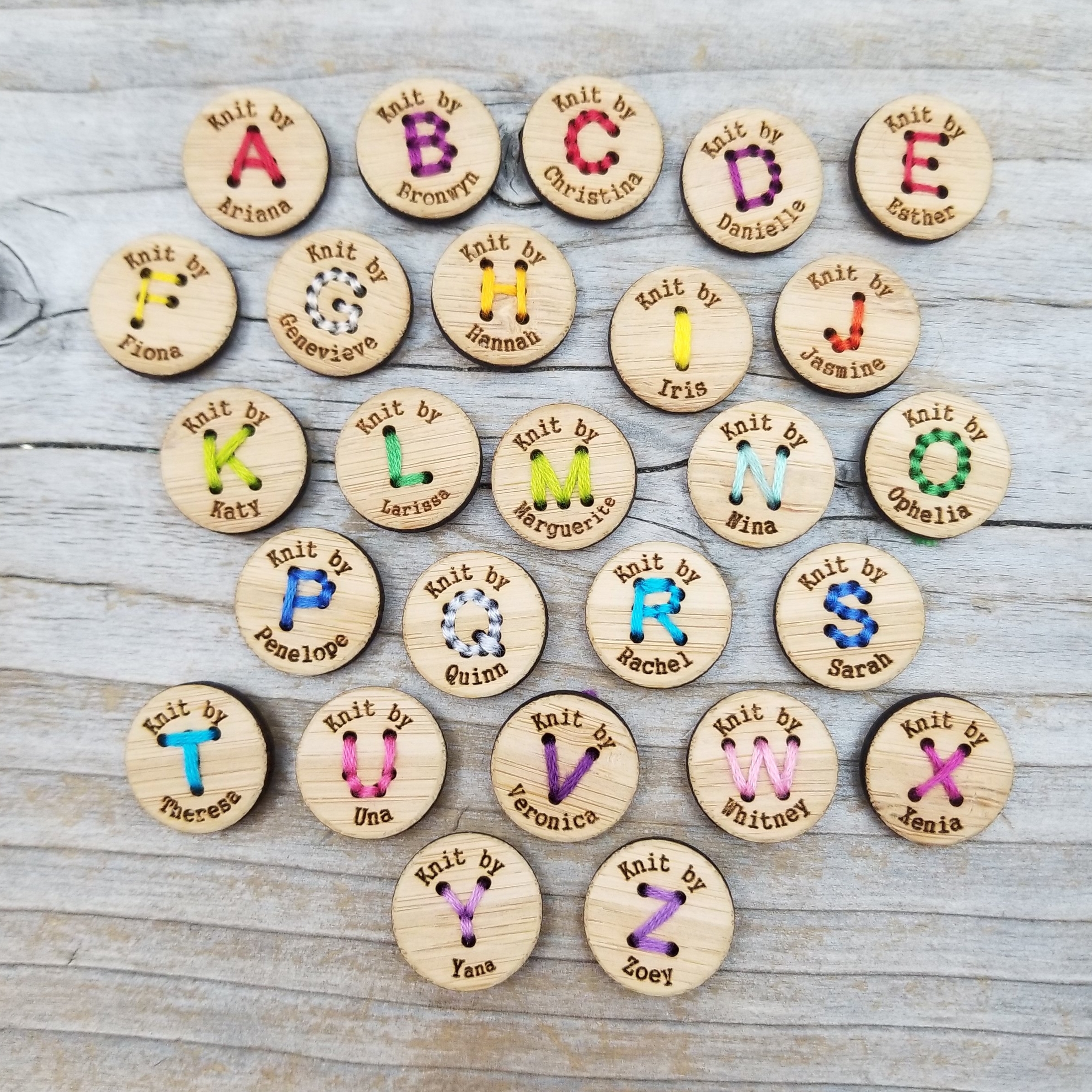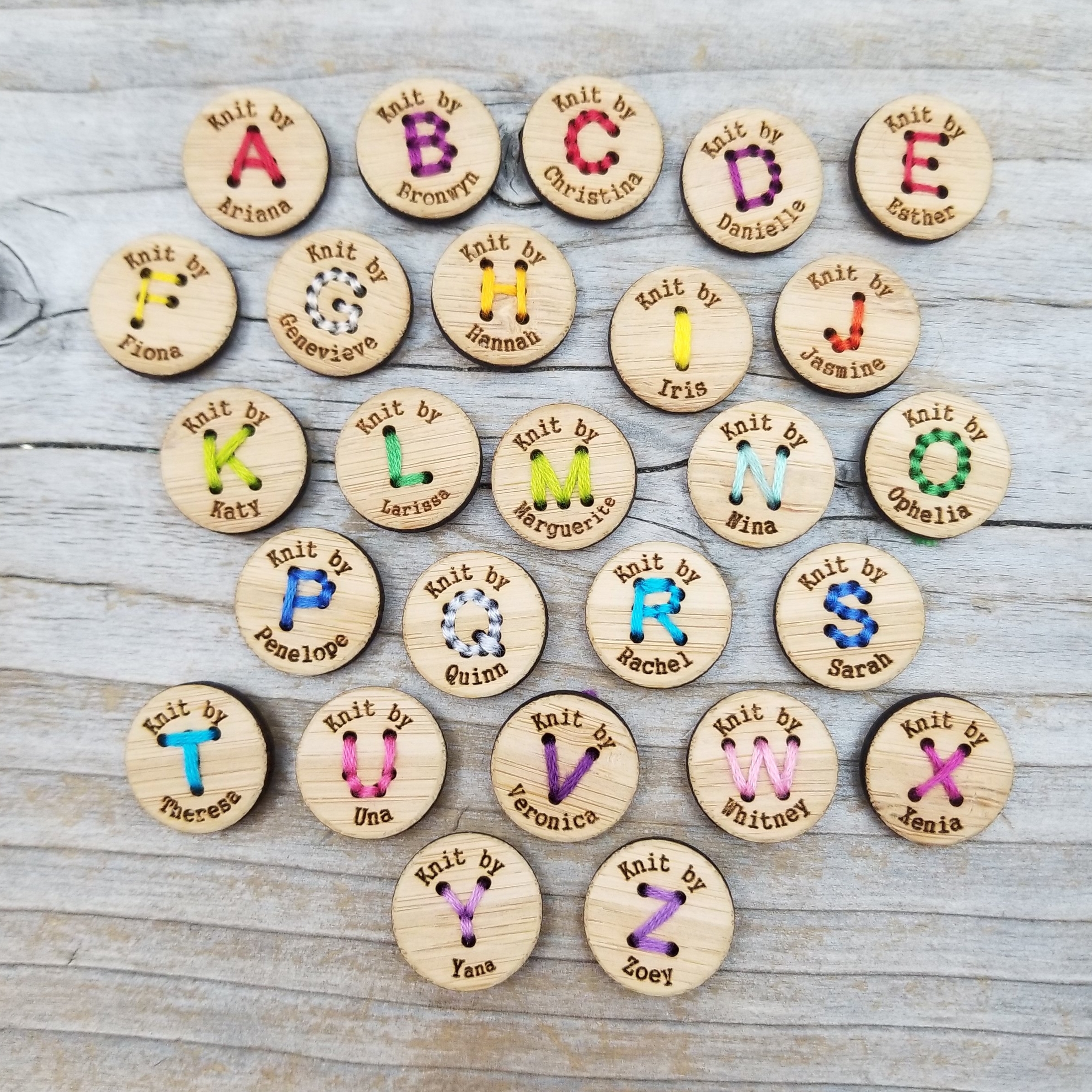 Custom Stitchable Letter Tags
A variation on our popular Stitchable Heart Buttons, these unique fasteners are not only customized, they are stitchable! This listing is for ten buttons made just for you with whatever name you provide.

These buttons are a great way to personalize or sign garments, add color to baby items or to embellish your accessories with a special colorful touch. Sew these onto garments as usable buttons or embellish your finished knits with just one as a signature tag.

The twelve holes are left empty so you can embroider them with your own needle and yarn or embroidery thread. There are many ways you can fill in the twelve holes.
These buttons can go in the washer and the dryer, but as with most things made of natural materials, they will probably last longer if they are hand washed or if the item is dried flat.
Please specify what you would like your buttons to say in the notes when you check out. (Some examples are pictured, "made by", "handmade by" and "knit by"). Please note that long names may require use of a smaller font. All ten of your buttons will say the same thing. If you don't leave a name in the notes when you check out your buttons will say "knit by" and have the name on the order.

Product Details:
Material: Bamboo

Approximate Size: 1/8" thick, available in 3/4", 1", and 1.25"
Because they are made of a natural material, the appearance of each button may slightly vary.
Make sure to share your work by tagging it #katrinkles when you post it on instagram.
Photos by Taiga Hilliard and instagrammer @nursekyraknits.