Hedgehog Buttons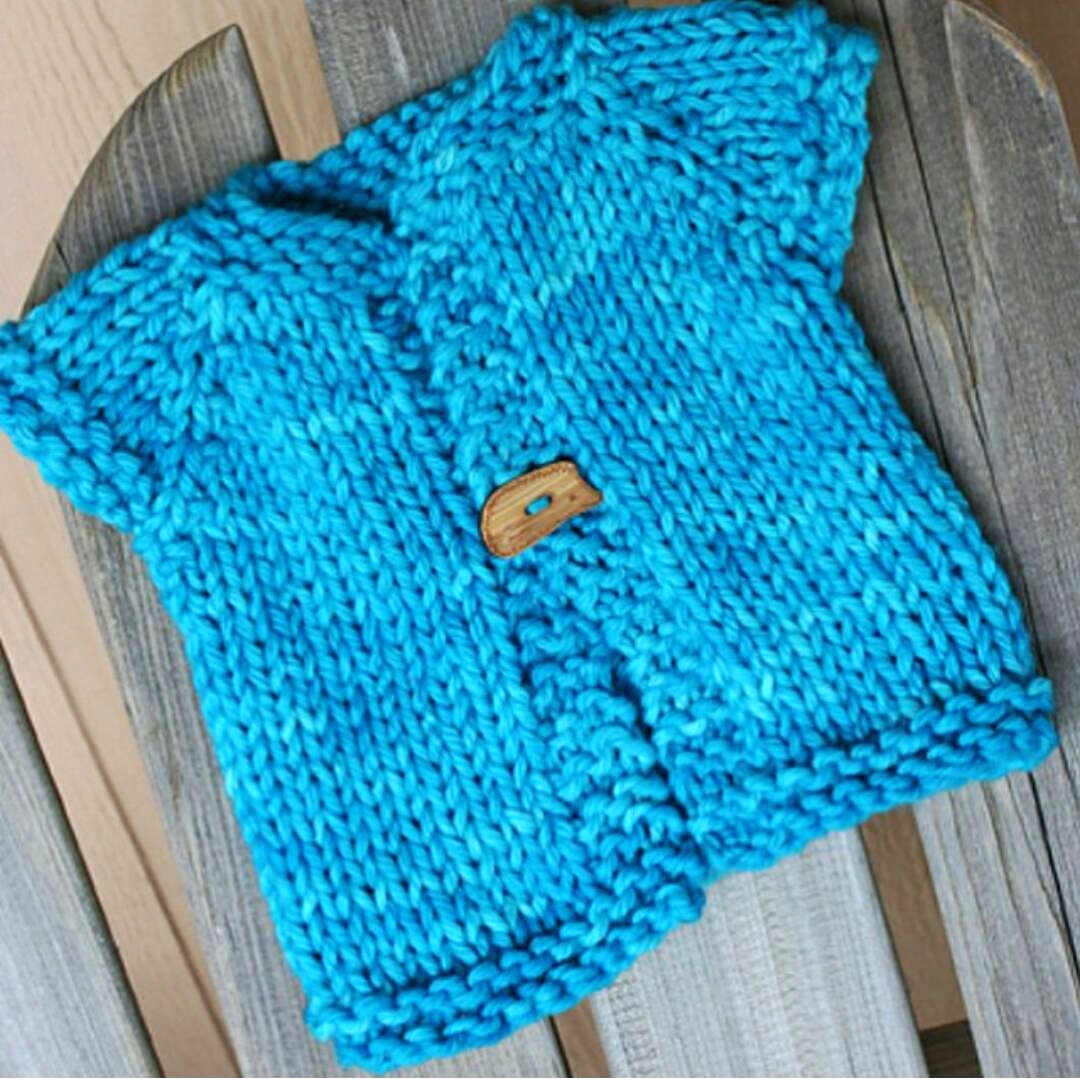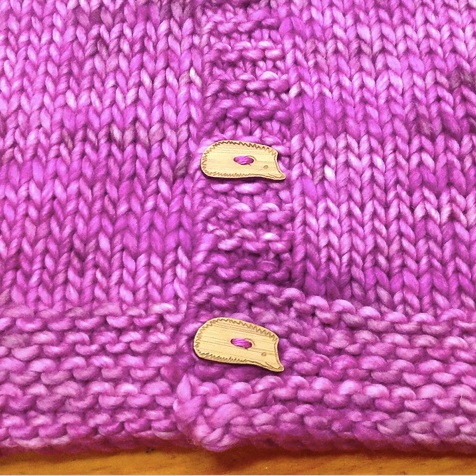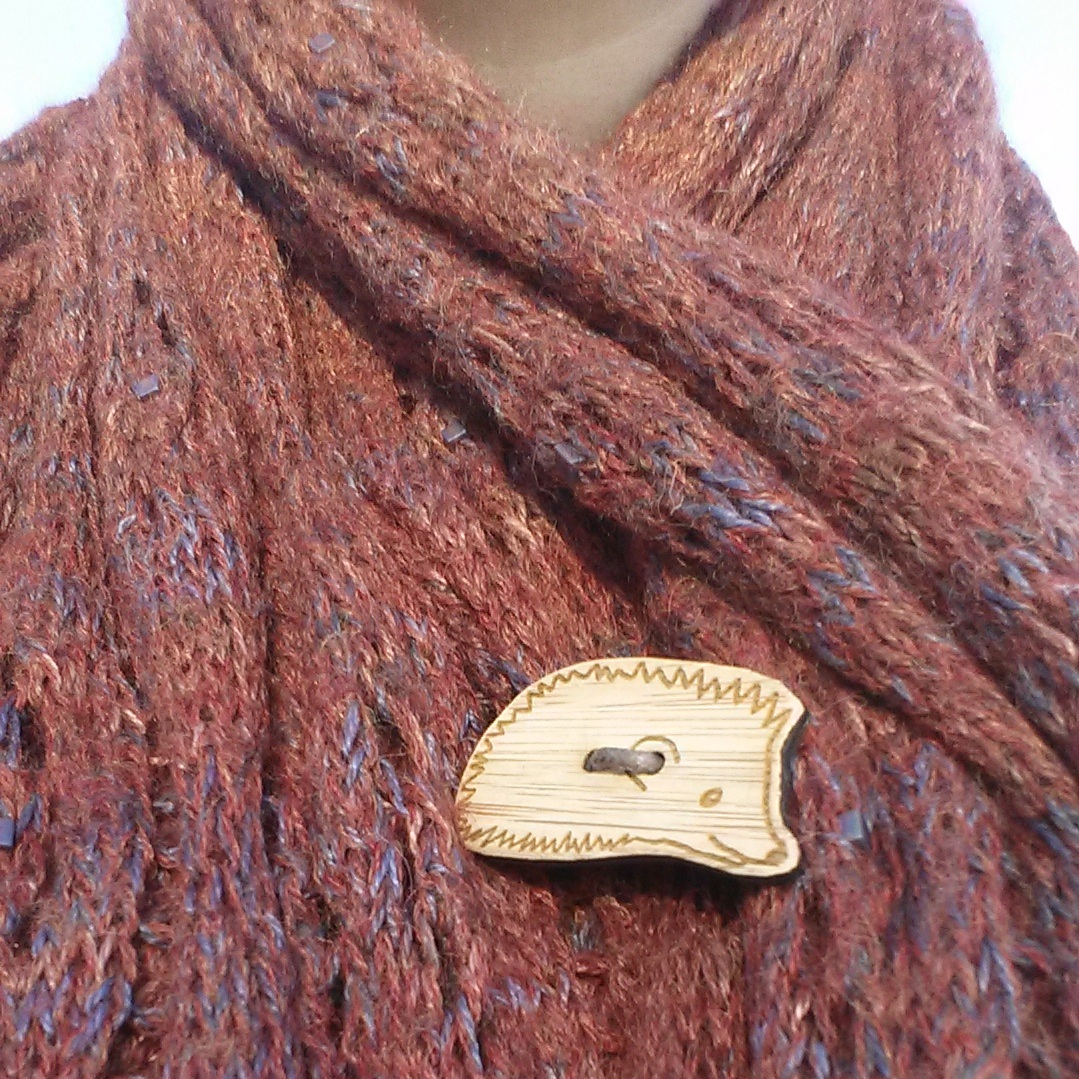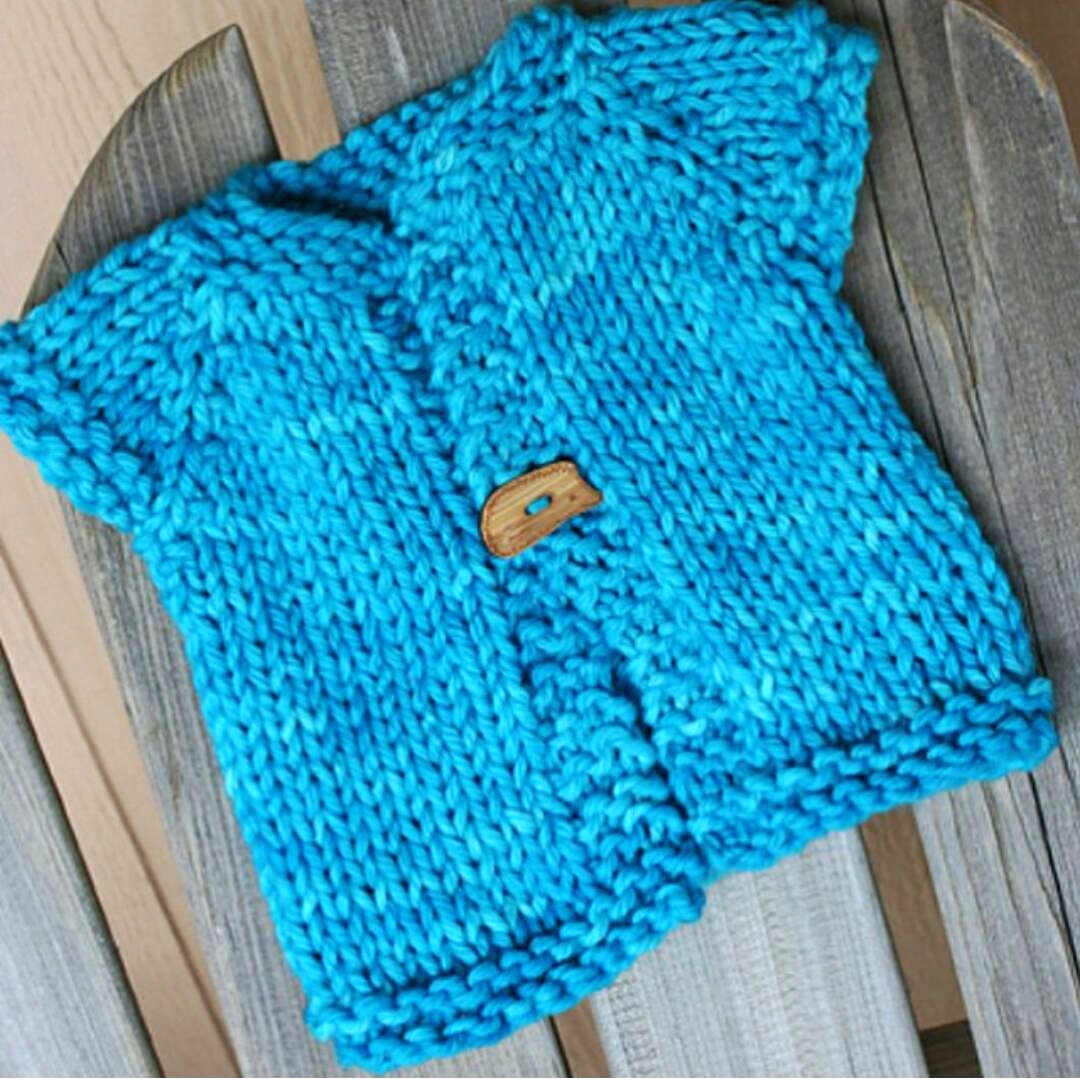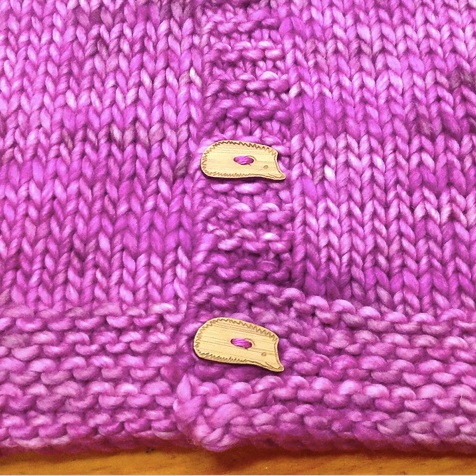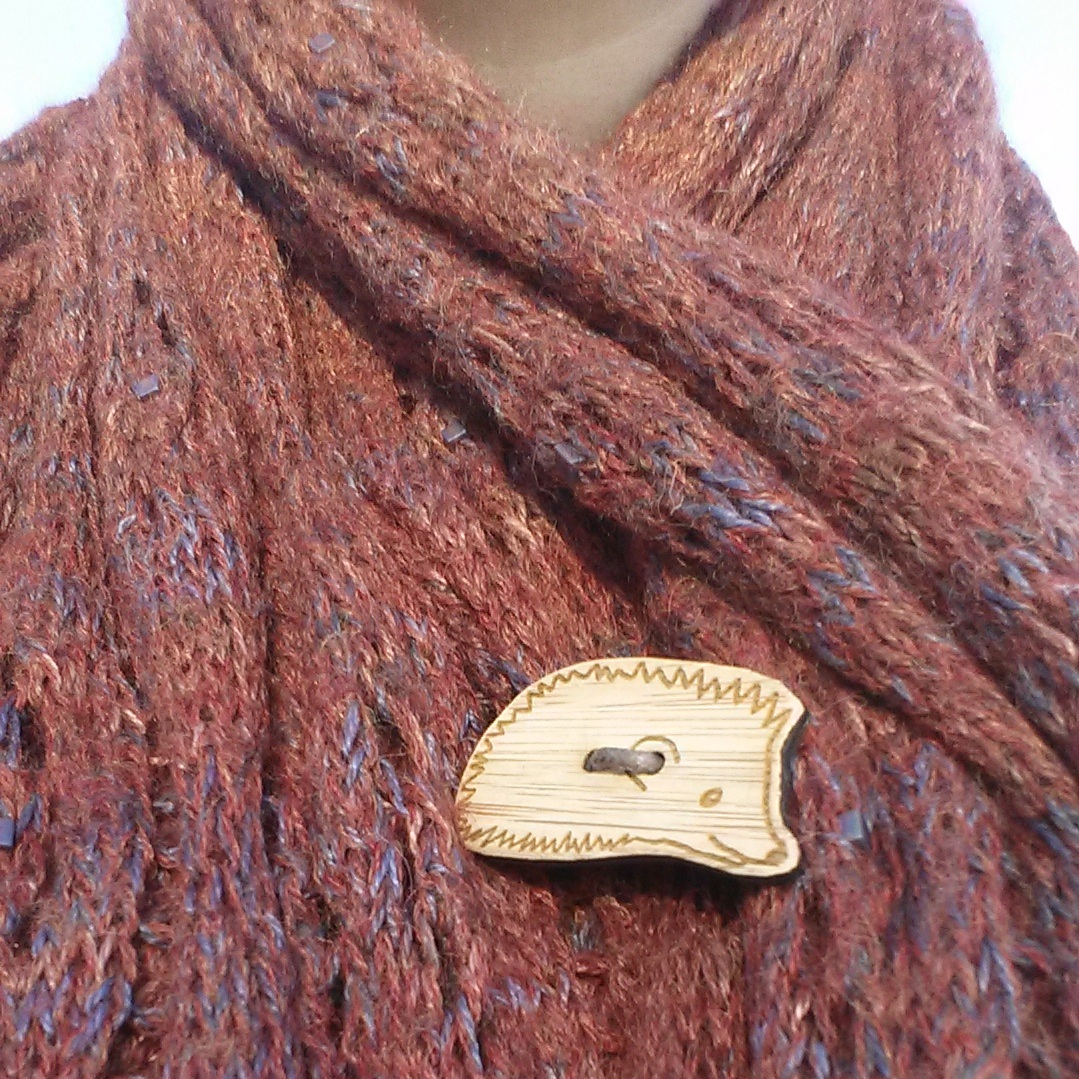 Hedgehog Buttons
Inspired by the adorable woodland creatures of my knitting needle gauges, these hedgehog buttons will add infinite cuteness to any hand knit sweater, sewing project or scrapbook. The unique, oblong shape is easy to fit through a button hole yet creates a secure closure once it's through.
They are available in 3 sizes and your buttons will come carded. 1" x 1/2" and 1.5" x 3/4" come with 4 buttons to a card; 2" x 1" come with 2 buttons to a card.
These buttons can go in the washer and the dryer, but as with most things made of natural materials, they will probably last longer if they are hand washed or if the item is dried flat.
Product Details:
Material: Bamboo

Approximate Size: 1/8" thick, available in 1" x 1/2", 1.5" x 3/4", and 2" x 1"
Because they are made of a natural material, the appearance of each ornament may slightly vary.
Make sure to share your work by tagging it #katrinkles when you post it on instagram.

(Sweater photos by Taiga Hilliard)