Round Wall Hanging Loom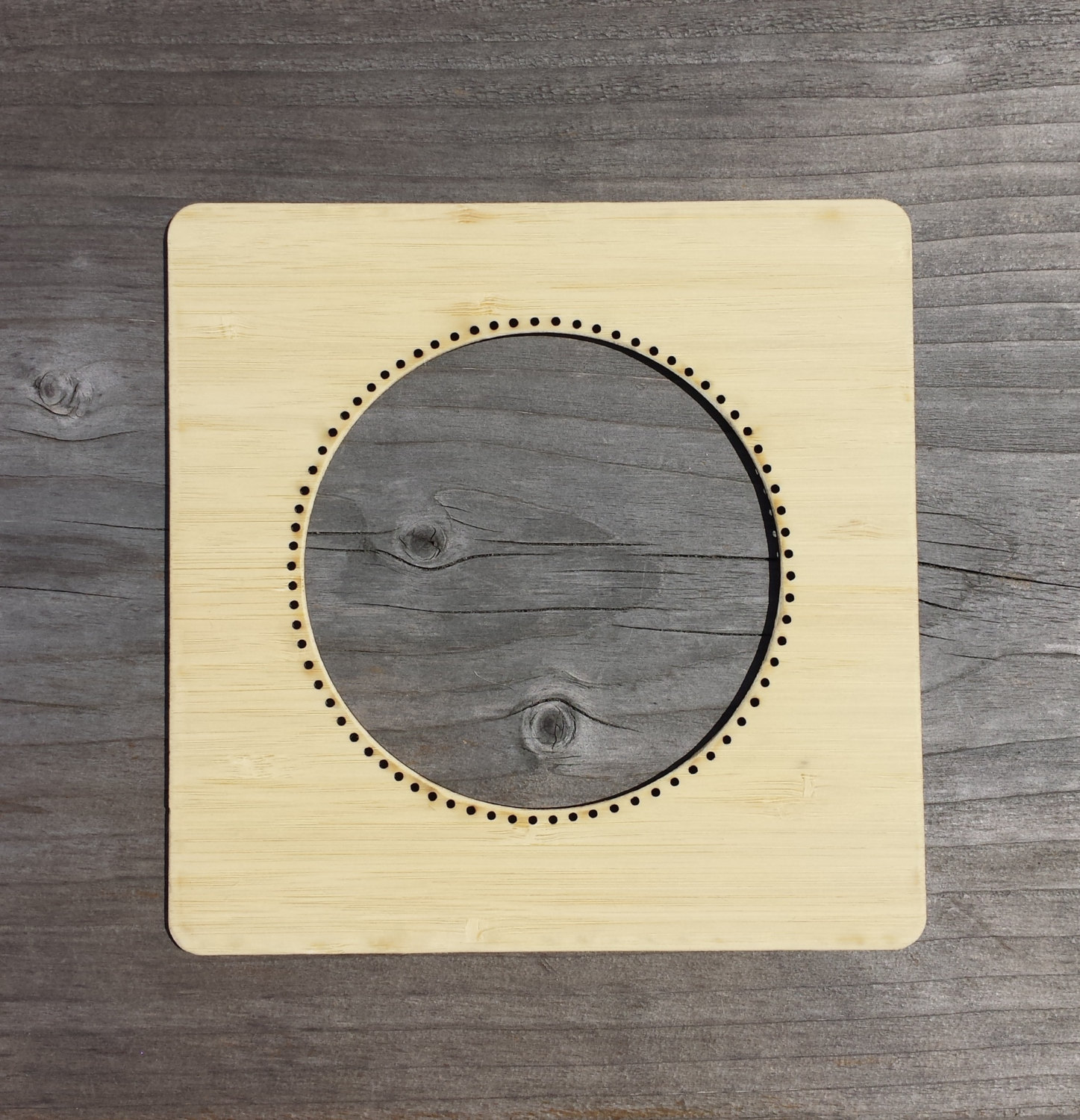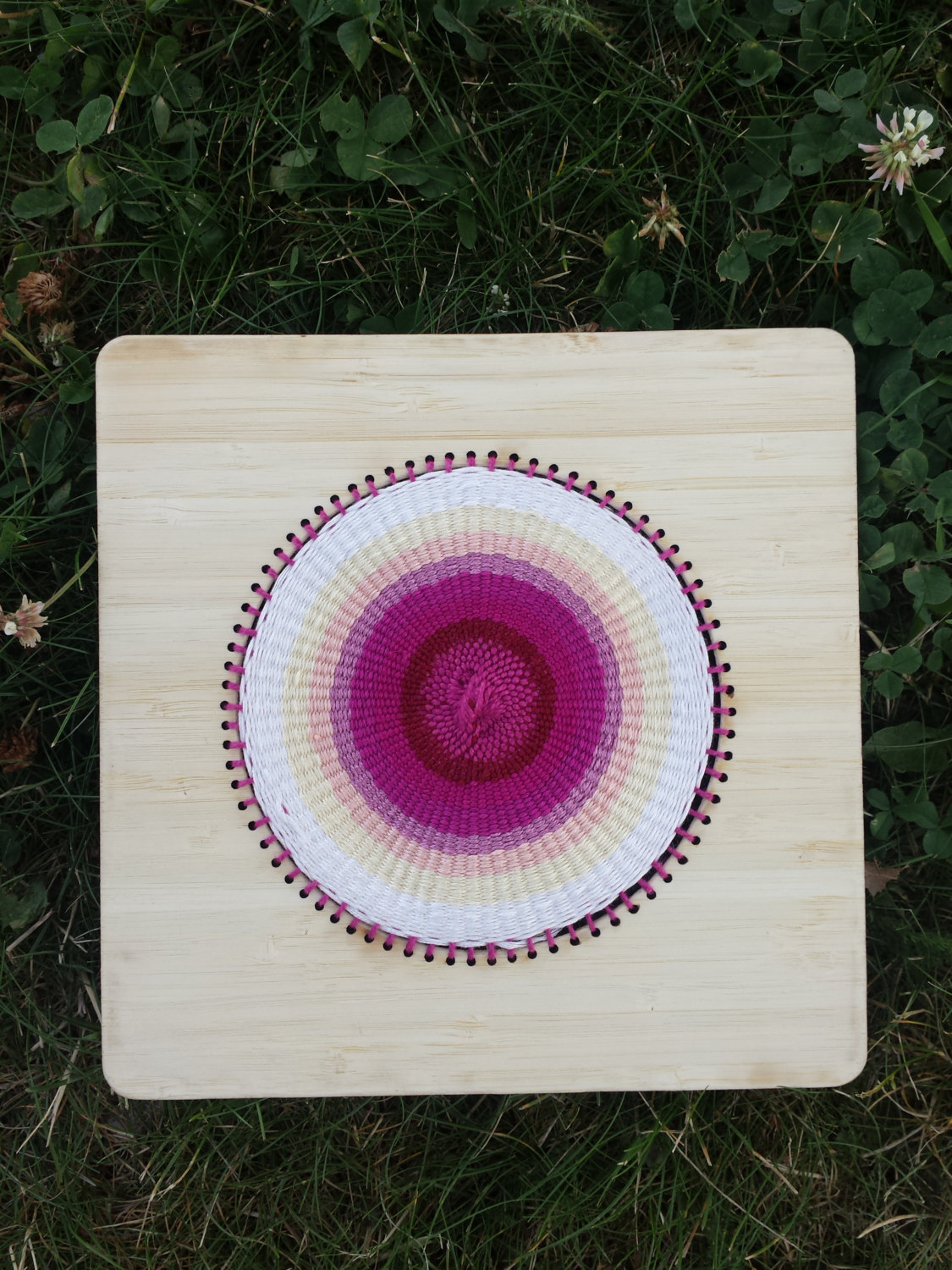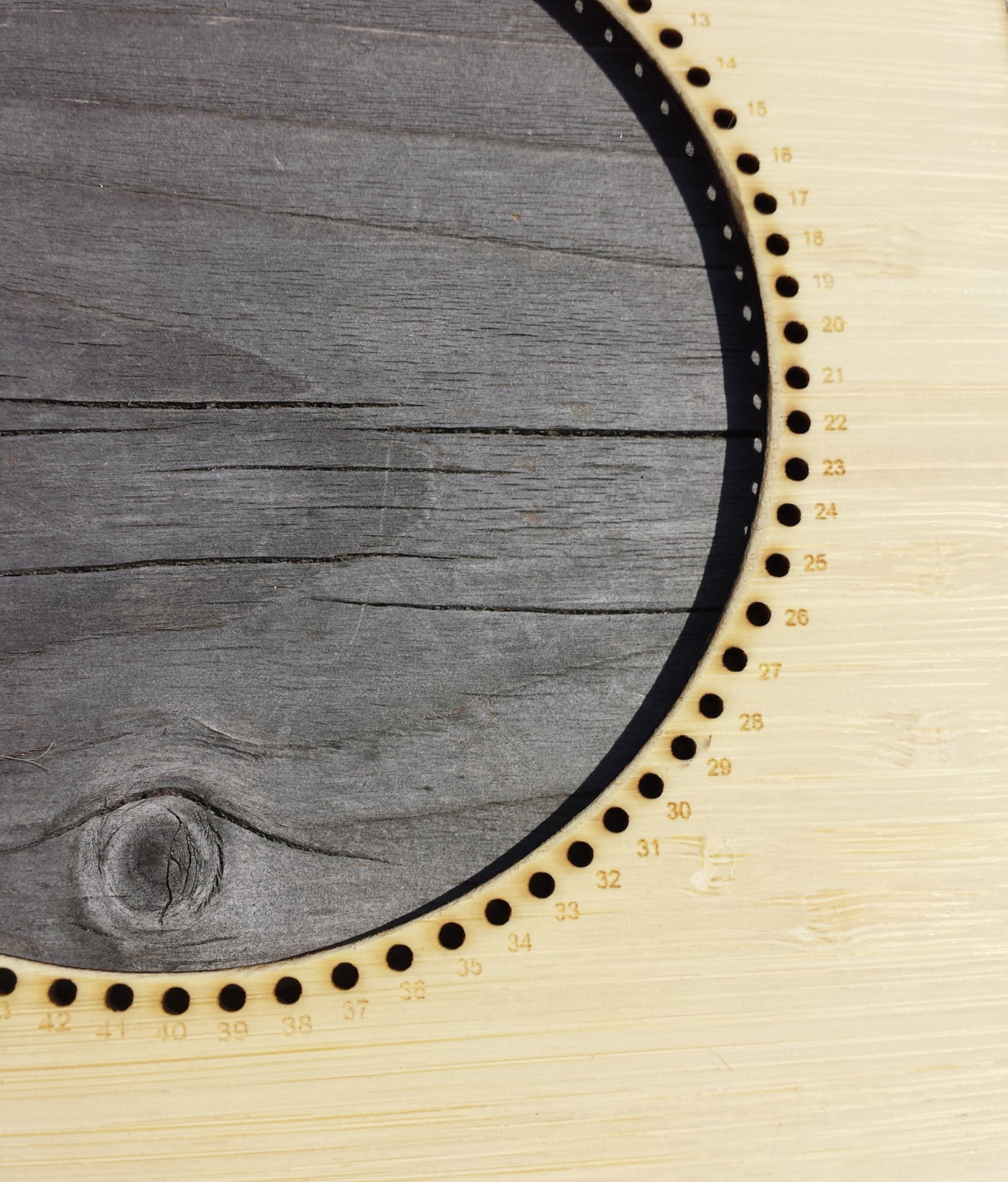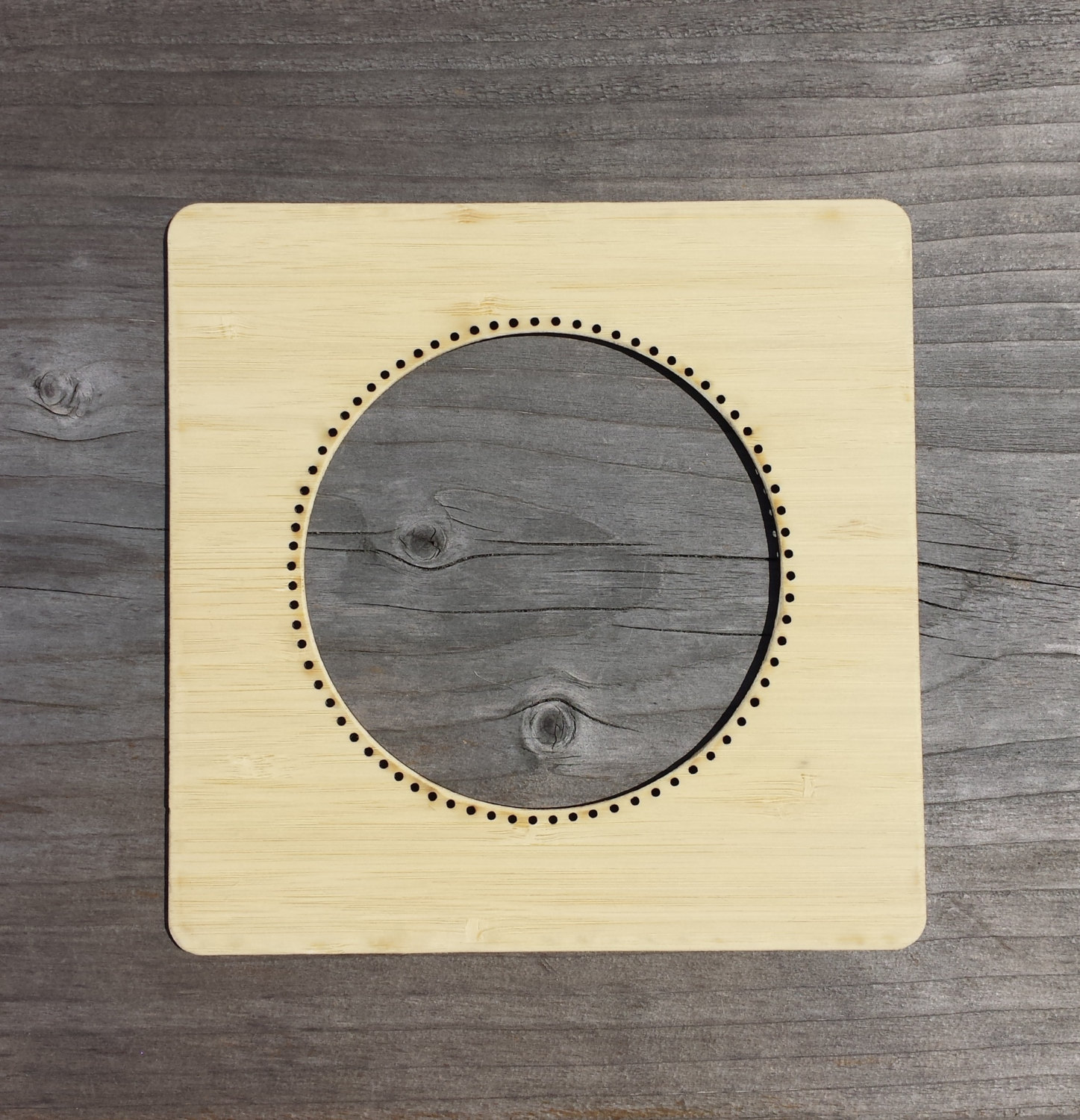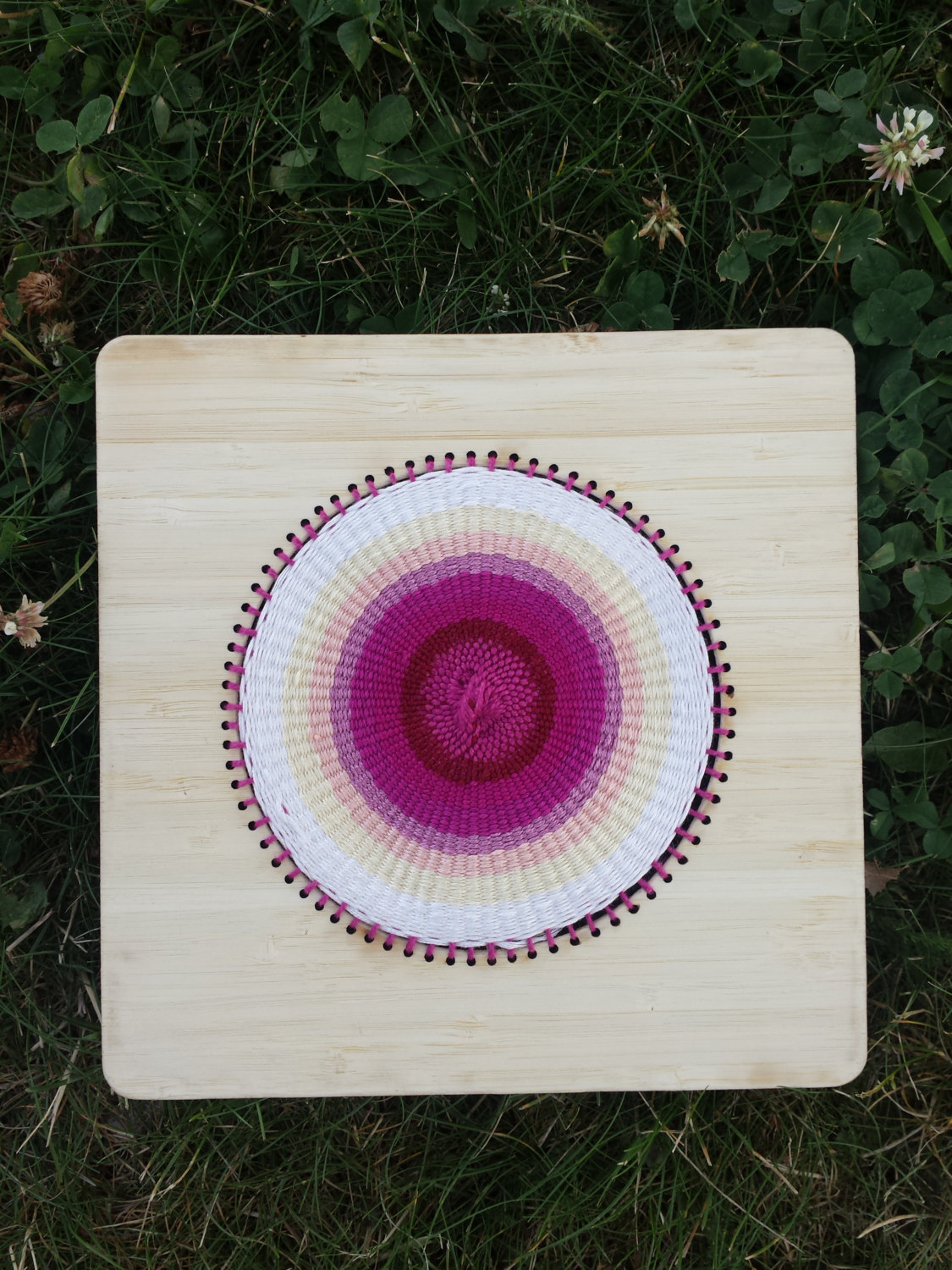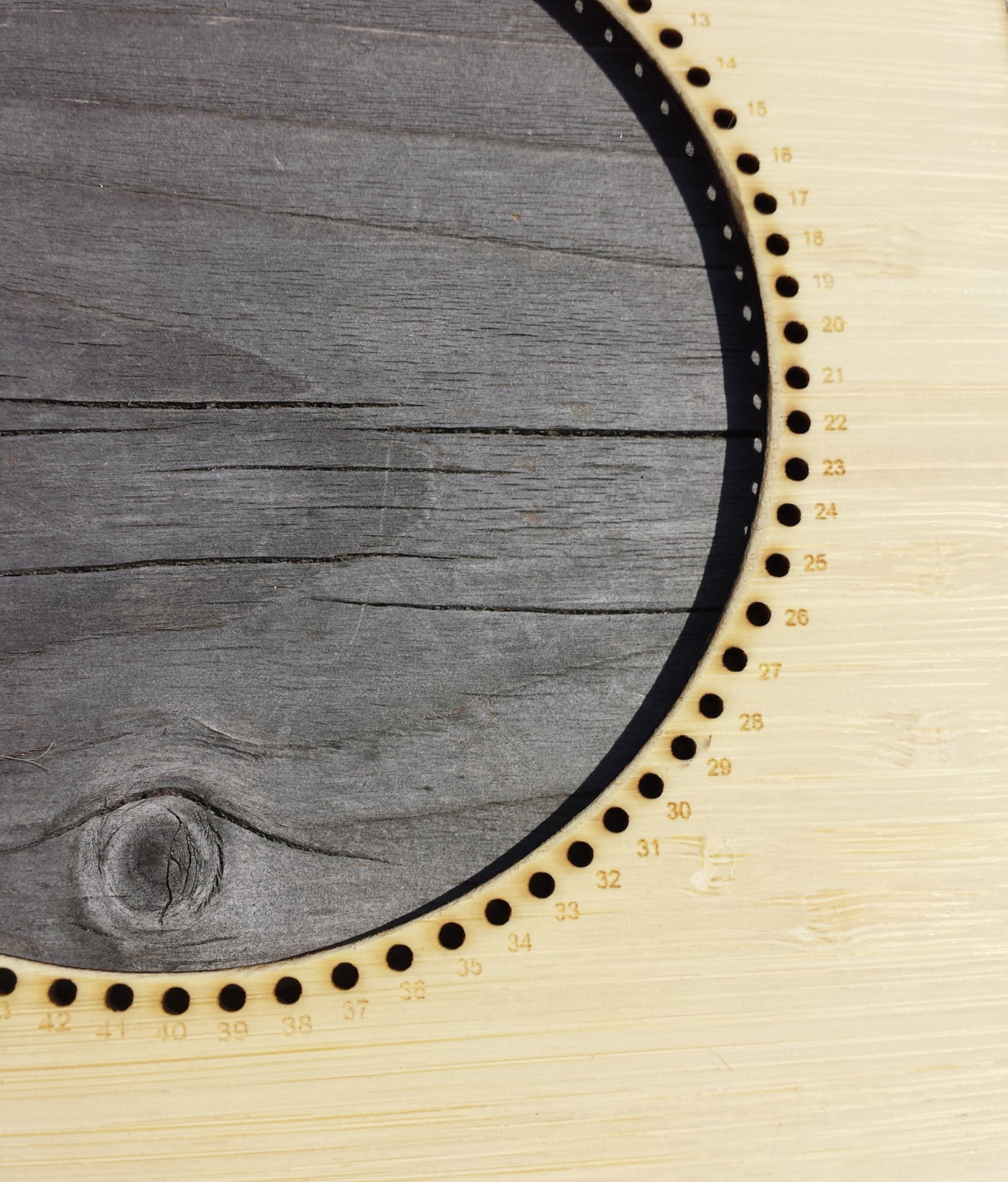 Round Wall Hanging Loom
This is a square loom with a circular cut-out in its center. The center weaving hole is bordered by small holes that hold your warp thread. The warping holes are approximately 1/10" and each hole is numbered for convenient warping.

Directions explaining how to warp the loom to make a wall hanging are included. It is intended to be a one time use wall hanging, however, if you have weaving experience it will be possible for you to figure out how to double warp it to be able to cut your weaving off the loom. Because the weaving itself will measure approximately 4.5", it could make large coasters or small potholders depending on what material you weave with.

This loom does not come with the yarn or tapestry needles you will need to use it. Thread to worsted weight are idea for warping but any type of yarn can be used. The amount of yarn or thread you will need to finish the project depends on its thickness.
Product Details:
Material: Bamboo or Birch

Approximate Size: 1/8" thick; 7" overall with a 4.5" round opening

Because they are made of a natural material, the appearance of each ornament may slightly vary.
Make sure to share your work by tagging it #katrinkles when you post it on instagram.