Stitchable Sheep Earrings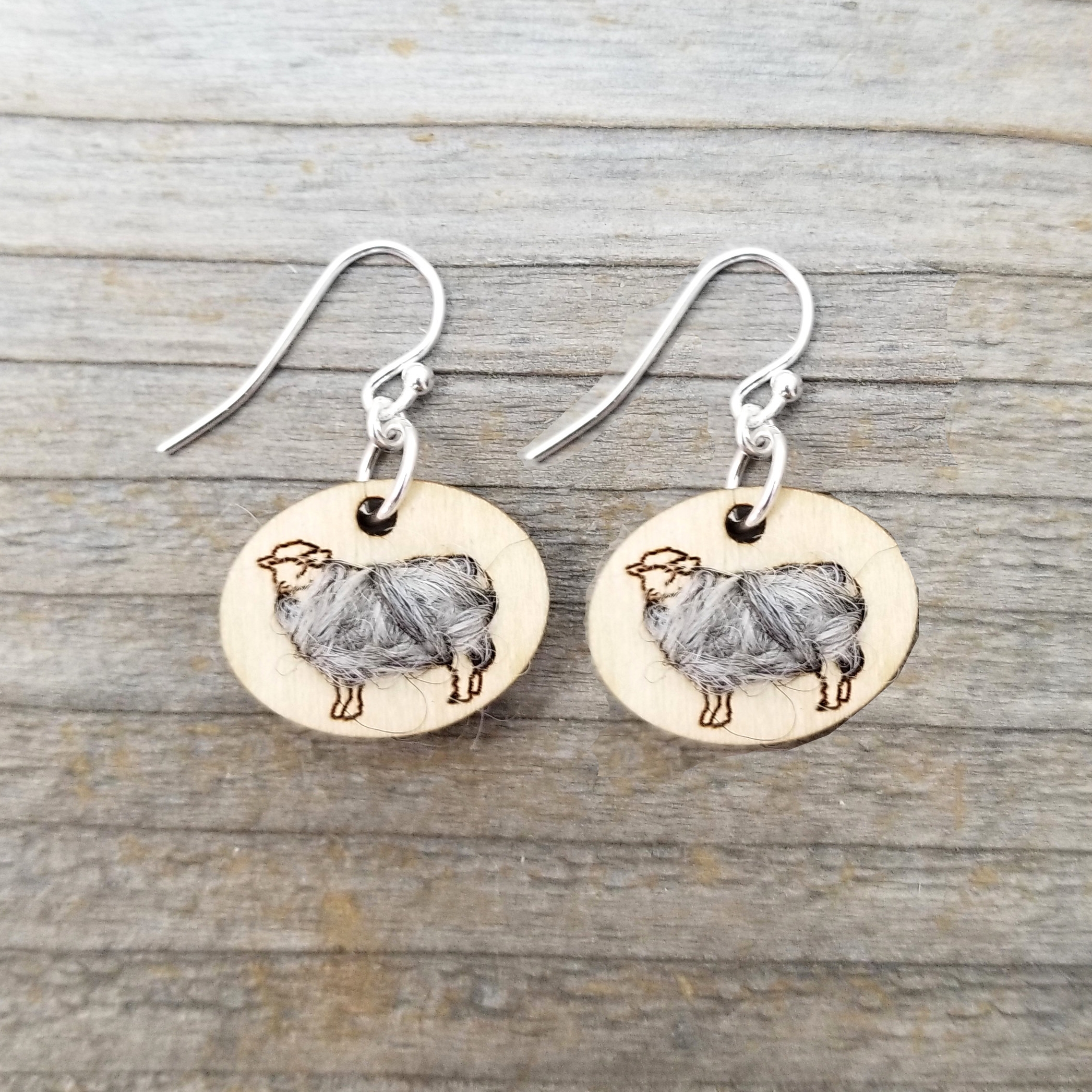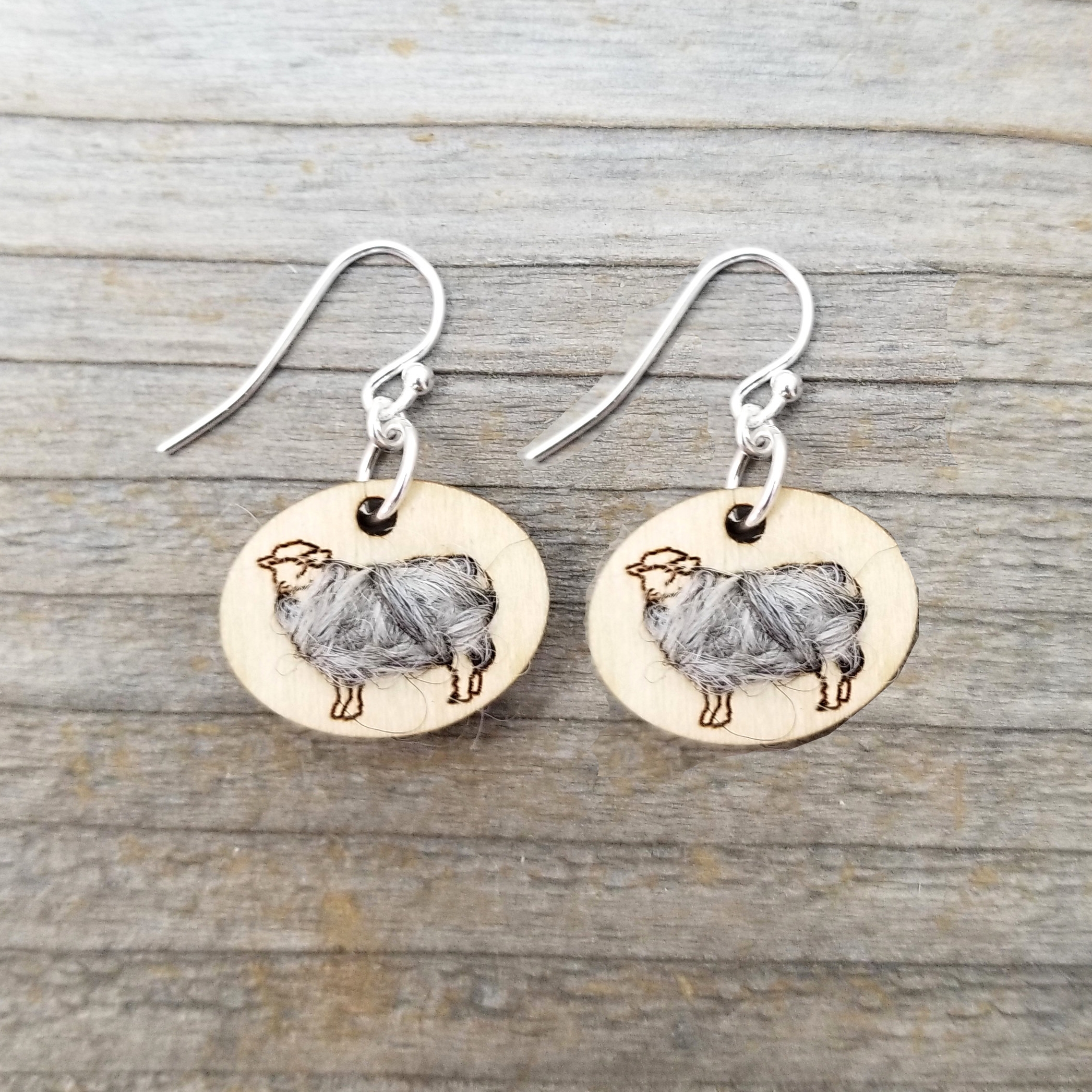 Stitchable Sheep Earrings
Inspired by the Romney flock at a local Rhode Island farm, these Stitchable Sheep earrings will add some woolly flair to your ears. Sheep earrings are a great way to use up leftovers of a favorite yarn or special hand spun.
Each Sheep earring has eleven holes making up the outline of the body. The holes are left empty so that you can stitch them in with your own needle and yarn or embroidery thread. Stitch in all of the holes across her body to fill in her woolly fleece.
Product Details:
Material: Domestic Cherry and sterling silver earwires

Approximate Size: 5/8"
Because they are made of a natural material, the appearance of each pair may vary slightly.
Make sure to share your work by tagging it #katrinkles when you post it on instagram.